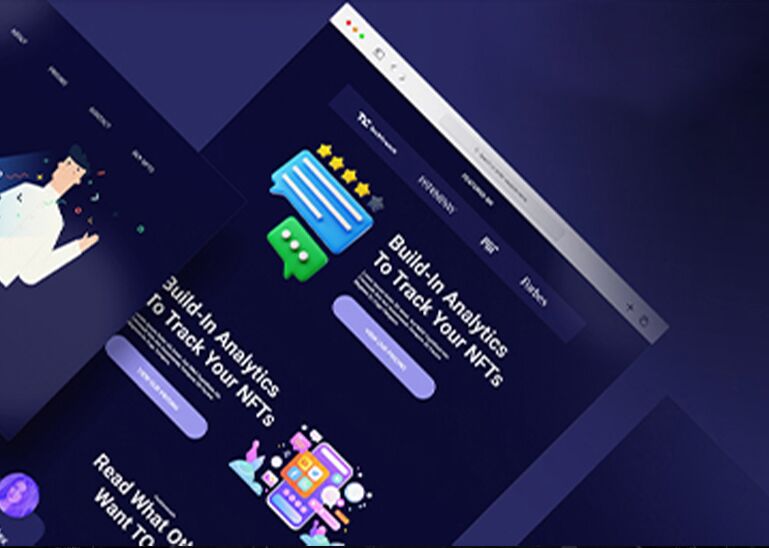 Houston Web Design Company
Web design is the process of creating a website layout, it involves creating a visual design for the website, ensuring that it is easy to navigate, and represents the business properly.
In today's digital age, having a visually appealing and user-friendly custom website is crucial to your success. A well-designed frontend can significantly impact how your audience perceives your brand and can be the difference between a successful online presence and a lackluster one.
At our web design company, we specialize in creating stunning and functional frontend designs that meet the unique needs of each of our clients. Our web agency has years of experience designing custom websites for a wide range of industries, and we pride ourselves on our ability to create custom designs that stand out from the competition.
What Makes a Website Design Unique?
A website's user interface design impacts how users interact with it, so it's essential to get it right. It's not just about making sure the website looks aesthetically pleasing, but also about creating an intuitive experience for users. That's why it's important to hire a web design agency in Houston that understands the importance of user interface design. They should be able to create a website design that is tailored to your specific needs, while still providing a visually pleasing and intuitive experience for your users. With their expertise and knowledge, they can ensure your website design will stand out and make an impact in the world of web design services.
Our frontend Design Services Include
Whether you need a new website or a redesign of an existing one, we are here to help. Our process begins with a thorough understanding of your business and goals. We work closely with you to develop a design that aligns with your brand and appeals to your target audience.
User interface (UI) design: Our team creates intuitive and visually appealing interfaces that make it easy for your audience to navigate your website.
User experience (UX) design: We focus on creating a seamless and enjoyable experience for your website visitors, from the moment they land on your site to the moment they leave.
Responsive design: Our designs are optimized for all devices, from desktops to smartphones, ensuring a consistent and high-quality user experience across all platforms.
Custom design: We create unique and custom designs tailored to your business and brand, ensuring that your website stands out from the competition.
Website redesign: If your website is outdated or no longer aligns with your brand, we can help. We can redesign your website to give it a fresh and modern look while ensuring that it meets your business goals.
We are passionate about creating websites that not only look great but also deliver results. Our goal is to help you establish a strong online presence that generates leads, increases conversions, and grows your business.